Architectural Glass
Custom architectural glass is a functional and elegant addition to any residential or commercial space and suits any style, from traditional to modern. Architectural glass is increasingly in demand for homes and other properties in Miami.
At CM Glass, we're always ready and happy to discuss your glass project with you and provide a free estimate. Once we visit your site and carry out a professional evaluation, we'll present you with a broad range of glass options.
With more than three decades of experience working with glass and glazing products, you can rest assured that CM Glass will provide you with the best products along with outstanding customer service.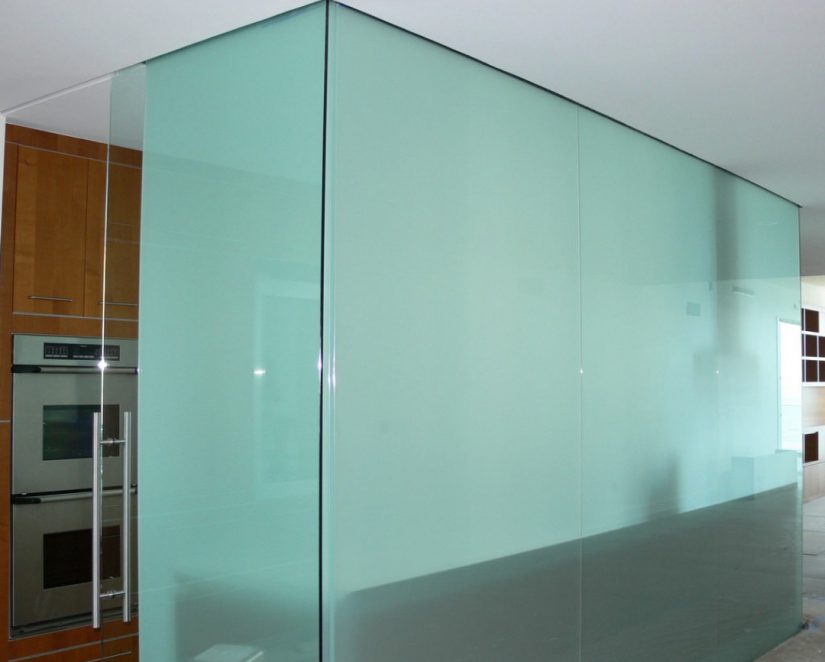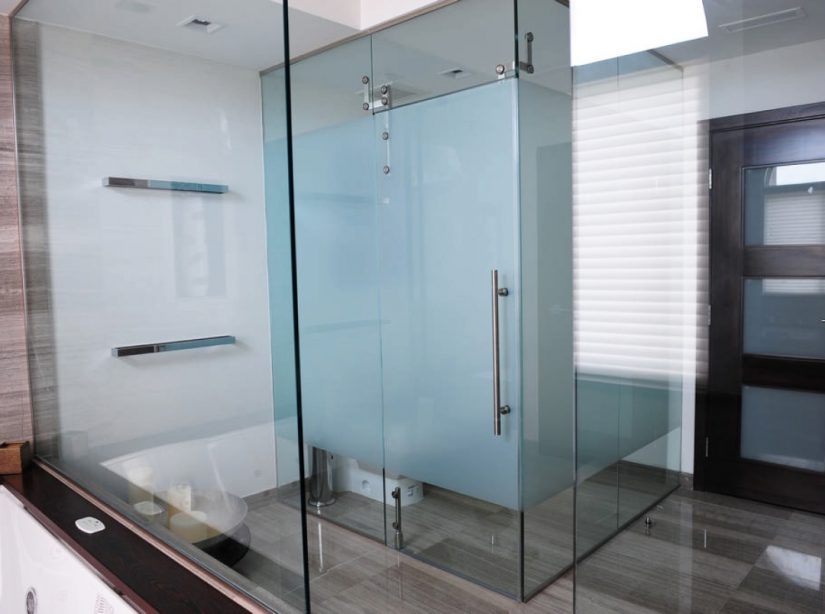 Uses of Architectural Glass
Glass has been sought out for centuries to stunningly enhance architectural styles. Glassmaking has been around since 7,000 B.C. to make beads and other useful objects. As craftspeople became more skilled at casting, hand-carving, and other decorative and structural elements of working with glass, it became easier to meet aesthetic preferences.
The Crystal Palace, a 992,000-square-foot cast iron and plate glass structure, is one of the world's most famous architectural glass structures. It was designed by Joseph Paxton, a designer of greenhouses, and built for the Great Exhibition of 1851 using 300,000 pieces of glass. When people began to see elaborate glass design and its proven durability, the desire for architectural glass spread rapidly worldwide.
Now you can enjoy the look of architectural glass in your home or commercial property. CM Glass has been innovating glass design for over 30 years in South Florida, and our custom products are made by our team of highly-trained and skilled professionals. You can enjoy living or working in an impressive, aesthetically gorgeous structure that will inspire all who visit.
We supply high-quality architectural glass. Some of the types we use in glass design include:
Float glass: sheets of glass that are made by floating molten glass on a bed of molten metal such as tin, lead, and other alloys with low-melting-points
Extra clean glass: A type of float glass with very low iron levels that can have a green hue or neutral hue finish
Glass blocks: Resembling ice cubes, they serve a practical purpose as walls or side lights for a front door
Shatterproof glass: The two most popular types of unbreakable glass are polycarbonate panels and laminated glass windows
Laminated glass: Known for being held together by a thin polymer interlayer even when shattered, it can withstand being hit by a rock or a bullet
Tinted glass: This type of glass is visually transparent while still blocking light
Chromatic glass: Often used for meeting rooms and in-hospital ICUs, chromatic glass is a tintable glass that can be electrochromic, thermos-chromatic, and photochromic
Toughened glass: A type of tempered glass that is toughened through thermal or chemical treatments and is recommended in high-traffic areas
The standard size of a glass panel is 2.5 x 3.6 meters or roughly 8 ft by 11 ft. High-quality architecture glass is often mixed with raw materials such as lime, lead oxide, manganese oxide, silica, or sodium-potassium carbonate. We recommend consulting with a professional at CM Glass for our recommendations.
Architectural Glass Care
Regular maintenance helps keep your class looking crisp rather than cloudy. The cloudiness is often caused by improper cleaning or hard water that leaves stains behind. CM Glass offers a cleaning solution to make it easier for you to maintain your glass design in your residential or commercial space. You could also use soap and warm water with a microfiber towel to wipe away stains and smudges.
Knowing what not to do when cleaning your glasses is just as important as knowing what you should do. Although a little soap and water will not harm your glass, cleaning with hard water can leave stains and make your glass cloudy. For this reason, we offer a cleaning solution that makes it easy to maintain your glass. Additionally, we advise that you stay away from harsh chemicals like vinegar or lemon.
Some types of glass are more prone to scratching than others. Scratches can be properly taken care of with the right routine. If your glass has any scratches on it, give us a call to make sure that you get some of our cleaning solutions. By regularly cleaning and using the right products, you can enjoy the look of your high-quality architectural glass for decades.
Why Choose Our Product?
CM Glass is a boutique, family-owned, and operated glass company serving all of South Florida, from West Palm Beach to Key West. We are happy to advise you on the right type of glass for your home, office, or other property. We specialize in glass design and installing custom glass in Miami products such as:
Wall partitions
Mirror walls
Custom vanity mirrors
Decorative wall partitions
Backsplashes
When choosing to design your home or office with architectural glass, it matters to speak to experts who have been in the field for decades, know the right types of glass and recommended thicknesses for different areas of your building, and how to safely transport and install your glass. We export and install only high-quality materials because lesser-quality glass can become brittle, especially in South Florida weather conditions.
CM Glass is ready and eager to talk to you about your glass design and provide you with a free estimate. After we visit your site and conduct a professional evaluation, we will provide you with a wide selection of glass choices. With over 30 years of experience working with glass and glazing products, you can trust CM Glass to provide you with the best products along with superior customer service. So call us today at 305-261-4500 to speak to an architectural glass specialist in Miami.